Back to top
Gain Efficiency and Effectiveness in Managing Your Accounts
Your business has unique needs.
Whether you need a whole suite of services at your disposal, want us intimately involved in your day-to-day operations, or do business internationally, our Treasury Services team can help.
Our business bankers will work with you to understand your specific needs to develop a package tailored to your business.
Expand your financial capabilities to do business better with our suite of treasury services
Business Online Banking

The foundation of any smart funds management strategy, Business Online Banking gives you access to:
Detailed account information
Real-time funds transfers
Easy online bill payments
And much more!
Business Online Banking helps you save time, improve cash flow, and streamline internal financial management processes. Go to our product page to learn more about this powerful cash management tool.
Learn More About Business Online Banking
Automated Clearing House (ACH)
ACH services offer a cost-effective and efficient way to stay flexible with payables and receivables.
Save money by depositing employee payroll through direct deposit.
Save time by using ACH to transfer funds between financial institutions.
Save effort in pursuing receivables by collecting payments electronically with direct payment.
For more information, contact Treasury Services at (608) 301-8655.
*Subject to approval.
Remote Deposit

We love having you stop by, but we also know your time is valuable. Remote Deposit gives you the power to deposit checks from your workplace using a scanner and your computer.
Eliminates trips to the bank and delays due to mailing deposits
More efficient and potentially faster access to funds
Eliminates the need to hold deposits
Desktop scanner is small, connects directly to your office computer, easy to install and easy to use
Extends deposit cutoff times
Reduces preparation cost, no need to order deposit tickets
We would be glad to demonstrate this service to you in person. Please contact Treasury Services at (608) 301-8655 to schedule your demo.
ParkPass Enhanced Security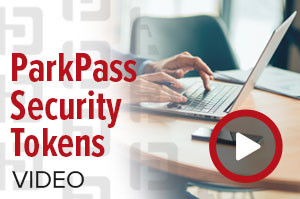 Another way to keep your business accounts secure is Park Pass, a unique, self-expiring identifier. ParkPass allows you to create a unique, self-expiring identifier. This ID is required to perform many of the sensitive transactions and tasks within our Business Online Banking system.
With ParkPass, you get maximum account security that is both efficient and cost-effective. For more information on ParkPass, contact Treasury Management at (608) 301‑8655.
International Services
Do you do business in the international arena? Park Bank is a local partner for your global financial needs. We use a network of correspondent banks to provide a wide array of services for international banking efficiently and securely:
Currency exchange (spot and forward transactions)
Foreign currency (bank notes) "ordered or redeemed"
Foreign check conversion to U.S. dollars
Foreign currency traveler's checks
International letters of credit
Documentary collections
Foreign draft issuance
Foreign and domestic wire transfers- our online link to the Federal Reserve lets us handle wires directly; domestic wire transfers give you same-day availability of funds to receiving bank accounts.
For more information on our international services, contact Treasury Services at (608) 301-8655.
Zero Balance Account (ZBA)
Don't let unused funds sit idle! Our Zero Balance Accounts help you maximize funds and centralize control of your cash in one place. Here's how it works:
All funds are deposited into a central operating account.
Additional accounts set up for payroll, petty cash or other similar needs always maintain a zero balance; these are your ZBAs.
Each day, the total for all checks presented against each ZBA is offset by a debit to the central operating account.
Transfers from the central operating account to the subsidiary ZBAs are cross-referenced by account number on the bank statement.
If you accidentally make a deposit to any of your ZBA accounts the funds will be automatically transferred to the central operating account.
For more information, contact Treasury Services at (608) 301-8655.
Night Deposit
You can make business deposits after banking hours at most Park Bank locations. Deposits are secure and credited to your account on the next business day. Locking deposit bags are also available.
For more information, contact Treasury Services at (608) 301-8655.
Lockbox Service
Our Lockbox Service accelerates the collection of remittances through a reduction of mail float to improve your availability of funds. All remittances are verified, endorsed, and deposited to your account on the same day, and you'll receive a listing of receivables via e-mail, fax, or phone.
For more information, contact Treasury Services at (608) 301-8655.
Business Mobile Banking
Take your business accounts with you on your smartphone or tablet with our Business Mobile Banking App!
Don't leave decisions about your business up to chance.
Our team of professionals is ready to listen. Get in touch with them today to learn how you can benefit from any of our commercial lending, banking or cash flow services.
Get in Touch with Us