Back to top
Manage Your Money when it Makes Sense for You
You can order clothes, food, and practically everything else online. Why shouldn't you be managing your money online, too?
Park Bank Online Banking puts you in the driver's seat to manage your accounts on your terms. Do it when you want, where you want.
When you use Online Banking, you have a 24/7 portal to access your accounts and complete a number of financial tasks
Zelle® – It's a fast, safe and easy way to send money.
Keep tabs on your checking, savings, CD and loan balances
Move money between your accounts, and even set up automated recurring transfers
Pay one-time and recurring bills quickly and easily with Bill Pay
Set up text or email alerts for low balances or cleared checks
Use the powerful search tool to find previous transactions
Categorize your transactions to see where you may be overspending
Review monthly statements securely with eStatements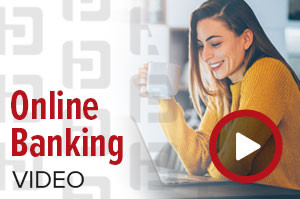 Ready to enroll? Get started now!
Supported Web Browsers For Park Bank Online Banking:
Apple Safari - versions 10.0
Google Chrome
Microsoft Edge
Mozilla Firefox
Microsoft Internet Explorer - version 11.0
You will also need a current version of Adobe Reader installed on your computer.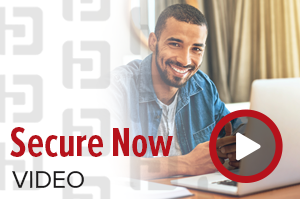 ---
Bill Pay – Quick and Easy Bill Payments
No one enjoys paying bills. Bill Pay removes the need to buy stamps and envelopes, write checks, and then wait for them to arrive to be processed. Plus, your payments are secure, arrive on time and have a far lower chance for processing errors.
You can also send money to friends, family, and even your babysitter using the Zelle® feature of Bill Pay. View our tutorial video to learn how to make the most of this convenient service.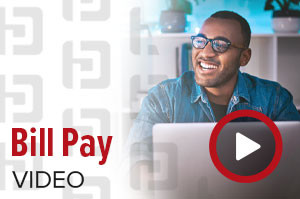 eStatements – Secure Digital Bank Statements
Paper bank statements can be a drag. You have to organize and secure them in a cramped file drawer, and when you want to get rid of them you have to remember to shred them. That's why we offer eStatements as an easier, more secure way to receive your monthly bank statements.
You simply receive a notification that your statement is ready to be viewed within Online Banking. Just log in to review your statement. Not only does the lack of printed documentation increase security, but it also helps us use less paper, which is good for the environment.
Your personal banking needs receive our personal attention
Our team of professionals is ready to listen. Get in touch with them today to learn how you can benefit from any of our account, lending or online services.
Call or Visit Us Today